This is from this years hunt with Hunt of a Lifetime. The pictures below are of Jacob and his family and Dody their guide for this hunt.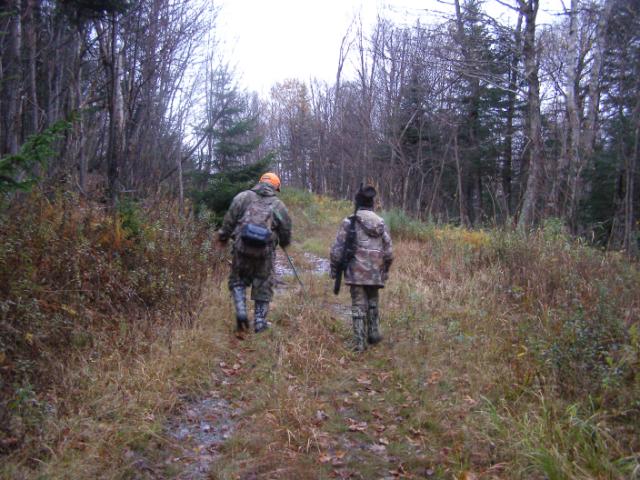 The hunt is on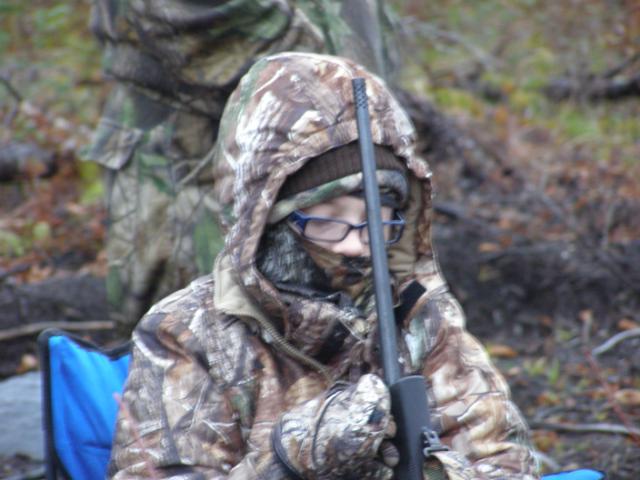 Its cold out there in the woods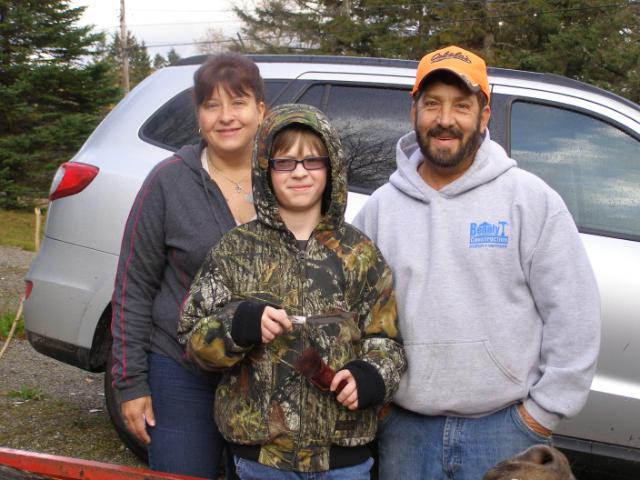 Jacob and his new knife and Dody the guide for the trip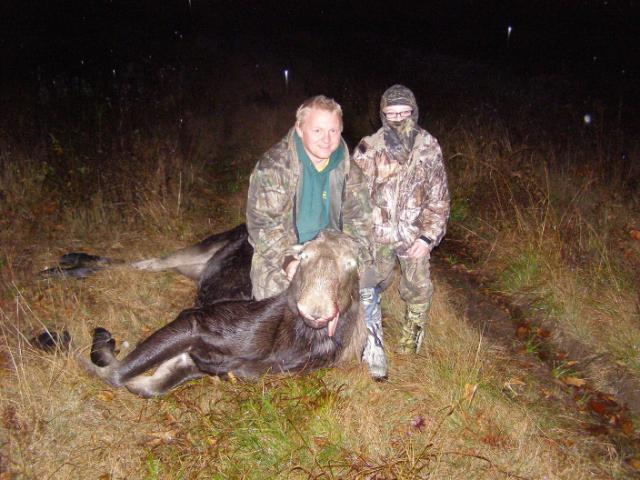 This is Jacob and his Dad with Jacobs Moose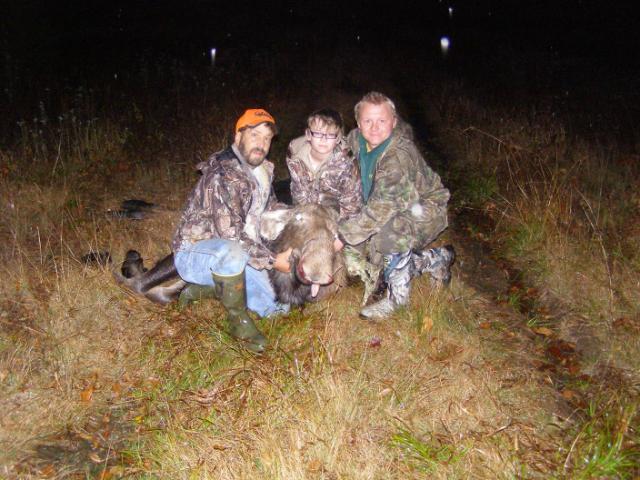 Jacob his Dad and Dody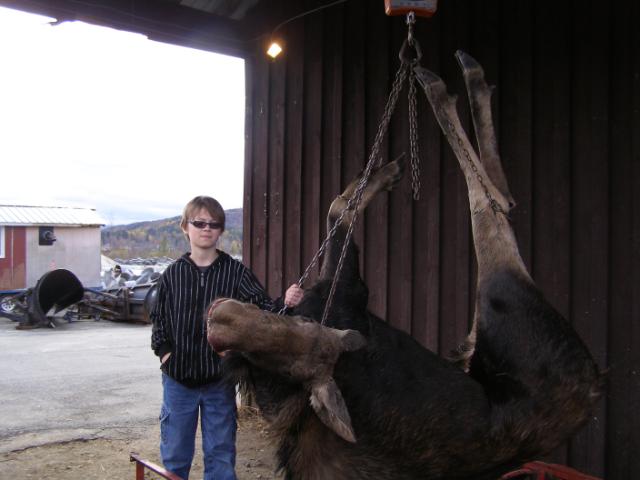 Thats a fine Moose
Looks like everyone wants in on the picture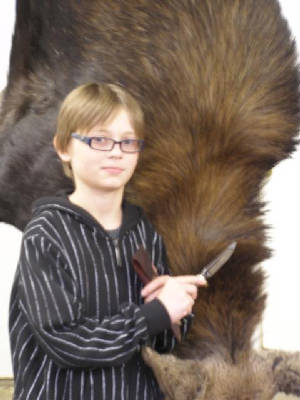 Jacob the Moose and his knife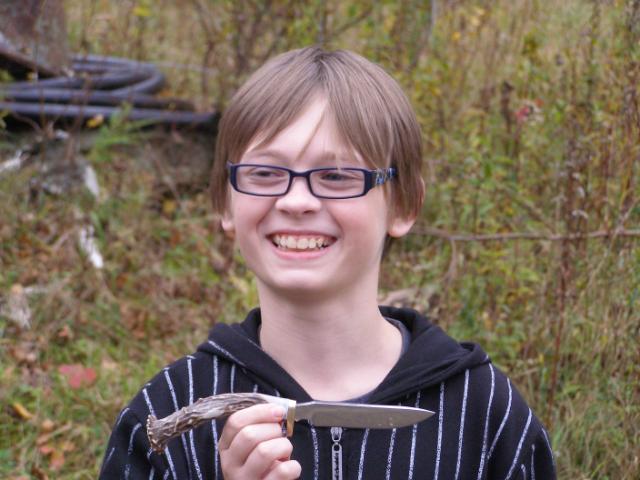 I'll bet it will be a while before that big smile goes away.